North West Forest Services are proud agents of 

FORST

 Woodchippers in both the Republic of Ireland and Northern Ireland.
FORST is a brand designed by common sense, intelligent engineering and experience. Designed and built in the UK by Redwood Global there are certainly no corners cut when it comes to quality or performance. Like North West Forest Services they are a customer driven company with the foremost interest of serving our customers with the premium products and back up support. Forst gives every tree surgeon the opportunity to possess quality and performance which has not been possible before. This machine offers exceptional value for money.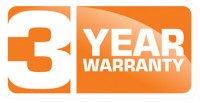 Every New Forst Commercial Wood Chipper comes with an absolutely guaranteed, no quibble 3 year warranty to take any concerns related to owning machinery away and make your purchase decision as straight forward as possible. Any machine is only as good as the backup and support given by the manufacturer. With Forst you can be assured of the best of both worlds. Warranty to see you right through and outstanding machine performance make Forst the perfect work partner for any arboricultural contractor, tree surgeon, council or hire company. Make no mistake, Forst Commercial Wood Chippers are built to stand up to the hard life you give them and we'll stand beside you all the way.