Felling trees in a controlled and safe manner requires skill, preparation and planning. The felling and removal of dangerous trees is a specialist service demanding the skills of  fully trained and qualified tree surgeon.
There is a requirement for the correct equipment and site preparation with special care given to safety. North West Forest Services are specialists in tree felling, especially in situations where there are obstacles, or where extra special care is required.
We have vast experience in tree felling, from single trees to forest thinning and clear felling. Our staff are trained to the highest current standards and are covered by comprehensive insurance.
We can remove or chip felled trees or reduce them to firewood to suit your needs.
Contact us to discuss your requirements.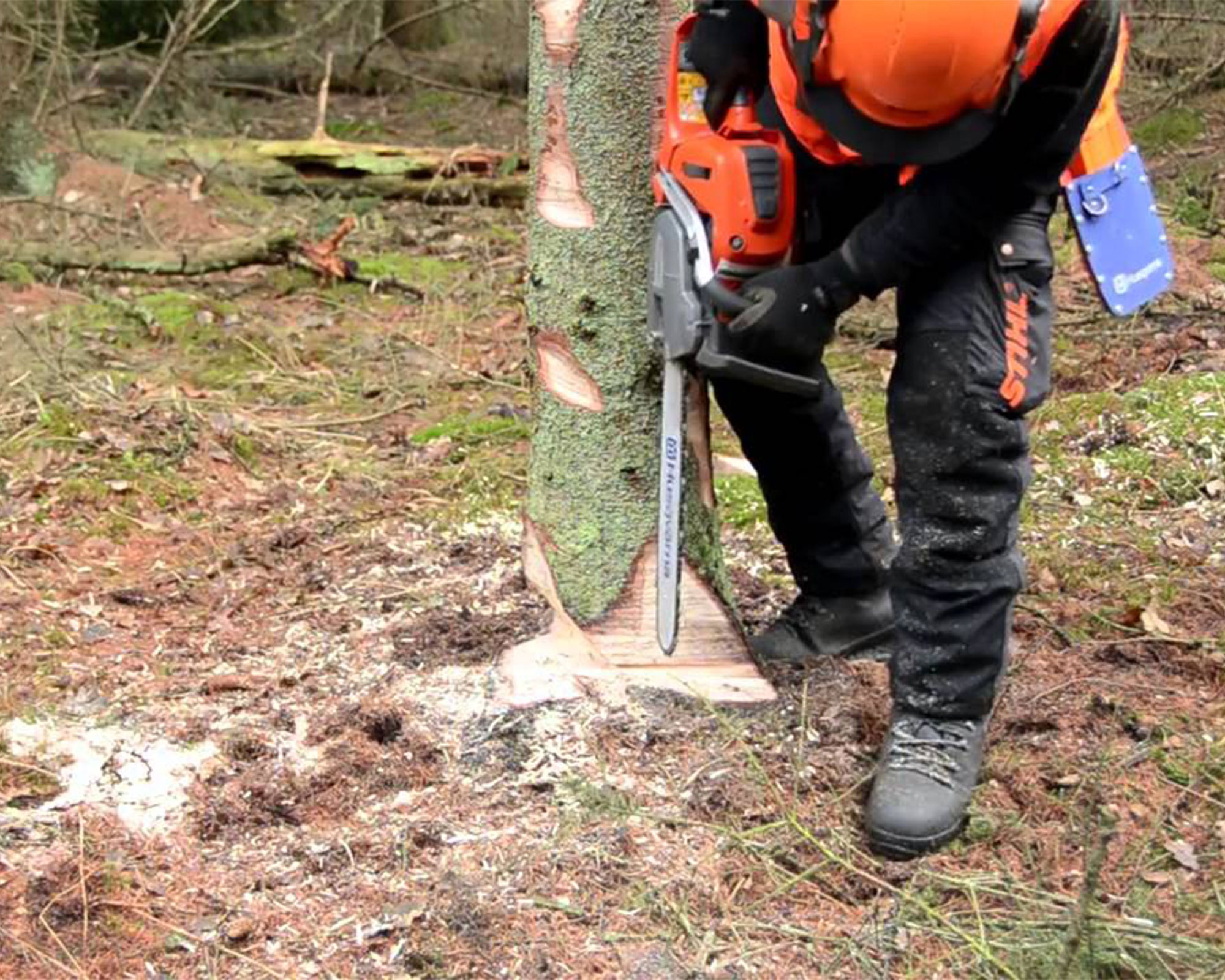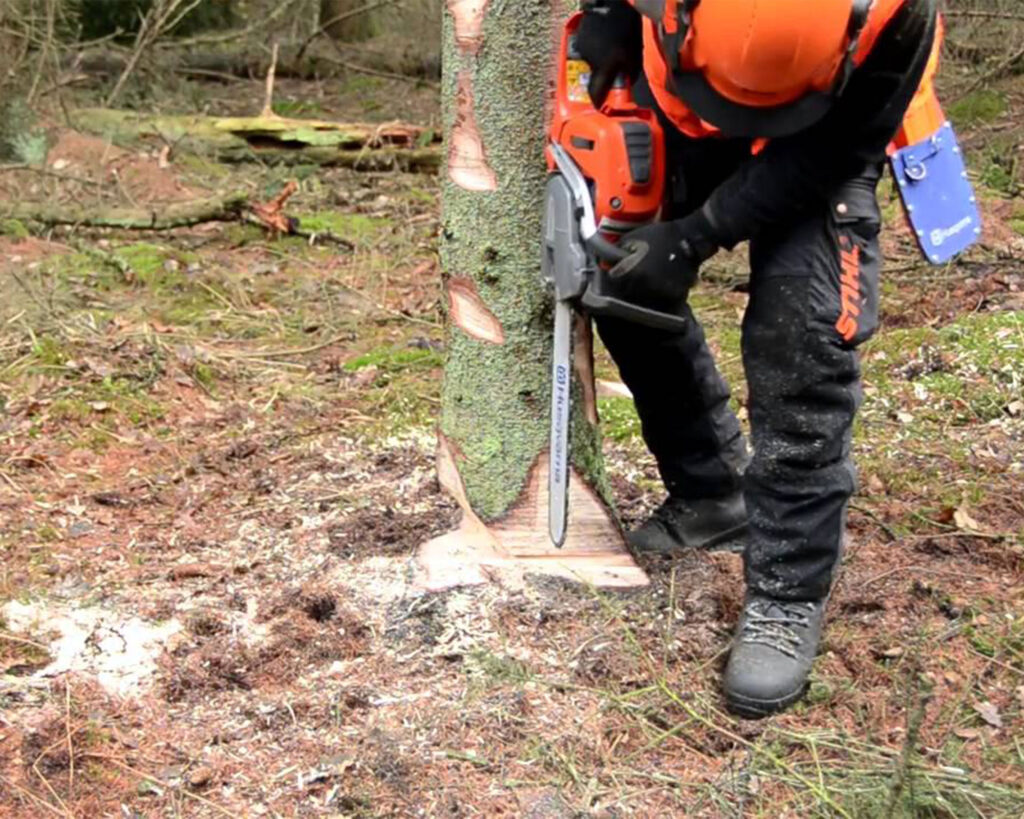 Single Tree Felling
For single or simple tree projects, we usually deploys more of the traditional hand felling techniques. We use a saw or chainsaw, depending on the size of the tree. After the felling of such a tree follows manual limbing, or delimbing as some would call it, to clear the branches and keep your compound/forest tidy. We also do the bucking of the logs manually. Don't worry, our fellers are highly trained experts on all the bucking specifications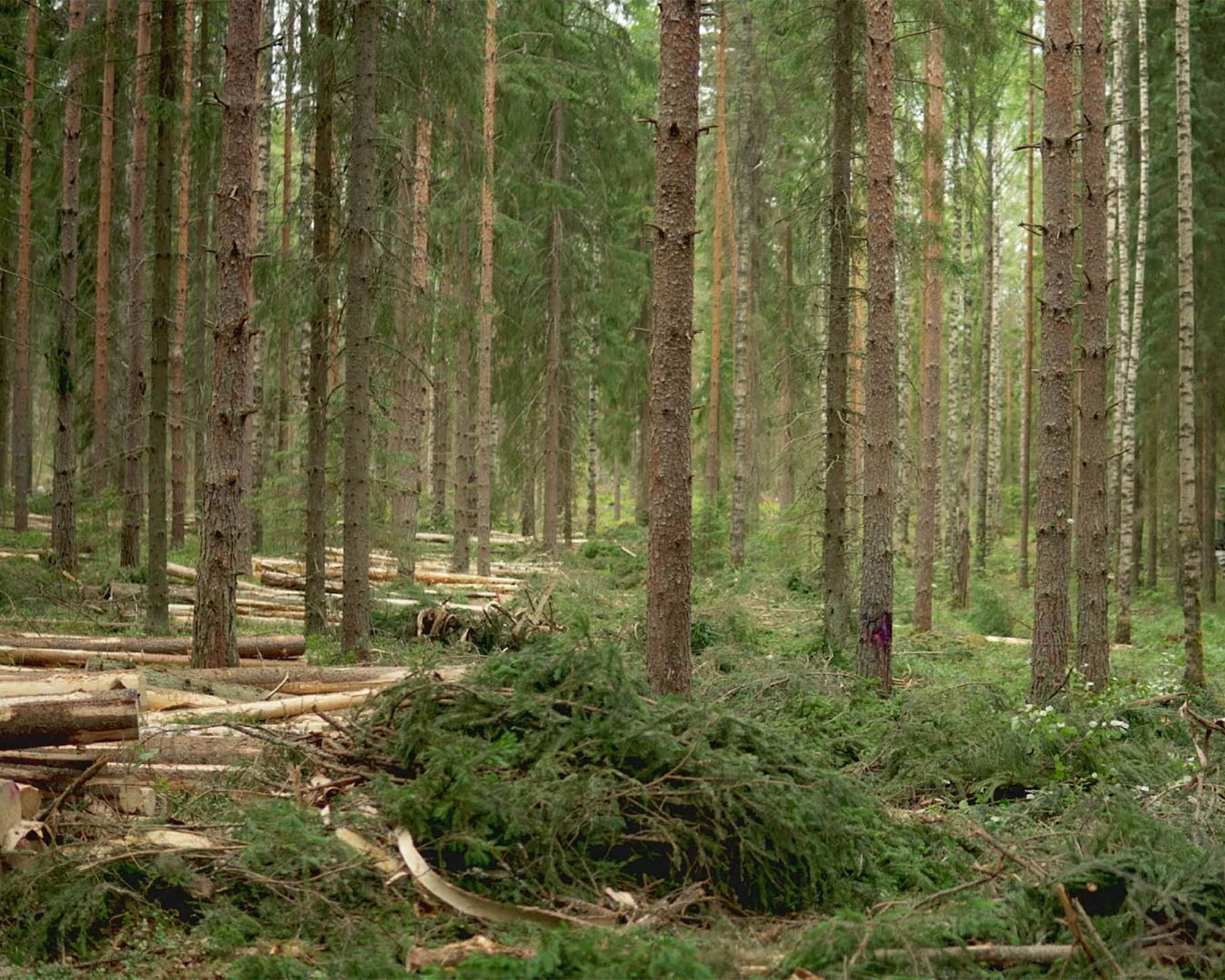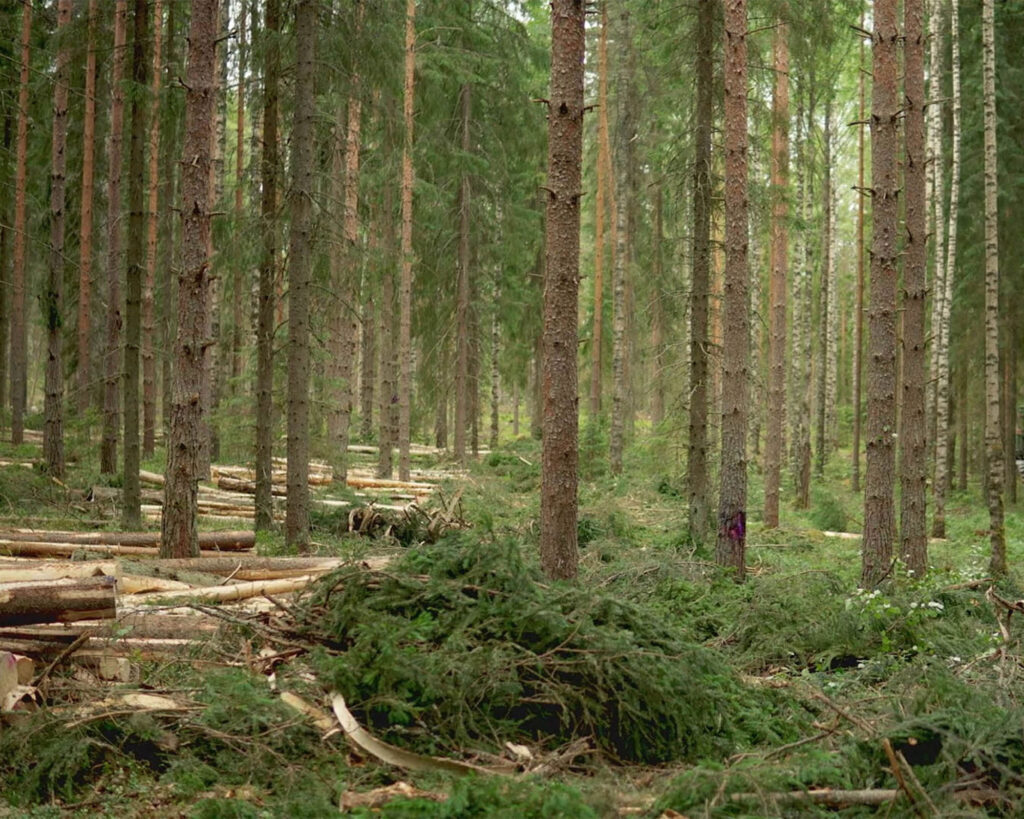 Forest Thinning/Clearing
For more complex trees or group of tees, we deploy one of our range of sophisticated machinery such as the Feller Buncher. The Muncher easily goes through a forest cutting down designated trees, automatically limbing and bucking to the required log sizes. Additionally, some of them can also move the cut pieces to their stockpile sites for easy storage or commercial disposal. Contact us and we will advise you on the necessary machinery for your felling.